Domestic Flights Promotion
International Flights Promotion
Book cheap flights with TraveliGo
Compare price and book airline ticket from all reputation airlines around the world. No booking fees and also promotion from all airlines with special price. Buy cheap price airline ticket, budget airline. Book easily, multiple of payments which no need for credit card. We offer various of airline flights with airline schedules that you can choose conveniently. Moreover, client can compare price and details such as facilities on the plane, type of plane, flight time, layover time in each flight fast and easily. We offer promotion price discount for all flights and all the year round.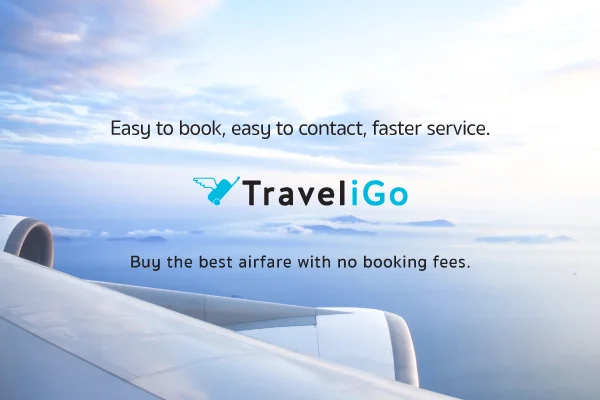 Why book a flight with TraveliGo?
Find more flights than the others
Compare cheap flights from all airlines over 100,000 destinations.
Lowest Price
Book cheap flights without hidden fees. You pay exactly the amount as you see on the screen.
Multi-channel payments
Make payment easily, whether it is a credit card payment, bank transfer, ATM, Internet banking or counters service.
Tax Invoice
Need Tax invoice? No problem. We can issue Tax Invoice for you.
Frequently asked questions
How do I find the best flight deals on TraveliGo?

A simple flight search at TraveliGo.com scans for prices from all airlines in seconds. We offer flight deals online over 100,000 destinations for you to compare and select the best flight.

Does TraveliGo provide flight promotions same as airlines website?

As we directly connect with all airlines, the flight promotions from airlines also available on TraveliGo website.

If I don't have a credit card can I pay for flight ticket at TraveliGo.com?

Yes, we offer multi channels of payment methods for THB currency such as Counter service, 7-11, QR code payment and etc. For other currency, we only accept credit card.

Does TraveliGo offer flight insurance?

Yes, we offer flight insurance for all flights traveling from Thailand with additional cost.